TWO PERMANENT REPRESENTATIVES PAID A COURTSY CALL TO THEIR COUNTERPART OF UGANDA H.E AMBASSADOR ADONIA AYEBARE.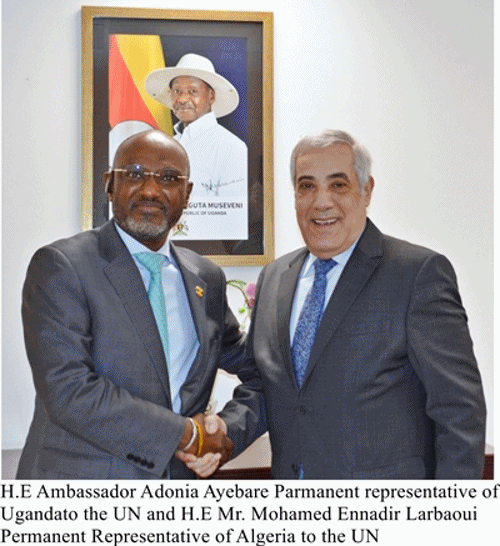 The Permanent Representative of the Republic of Algeria to the United Nations, H.EMr. Mohamed Ennadir Larbaoui, paid a courtesy call on the Permanent Representative of Uganda to the UN , H.E Ambassador Adonia Ayebare.
Later , the same afternoon, the permanent Representative of the Sultanate of  Oman to the United Nations , H.E Ambassador Mohamed Al- Hassan, also paid a  similar call to his counterpart .